Accessing services at Brownlow Health @ Marybone
A big welcome to you if you have just registered with us (and hello again if you've been with us for a while!).  This page gives an overview of how to access our services.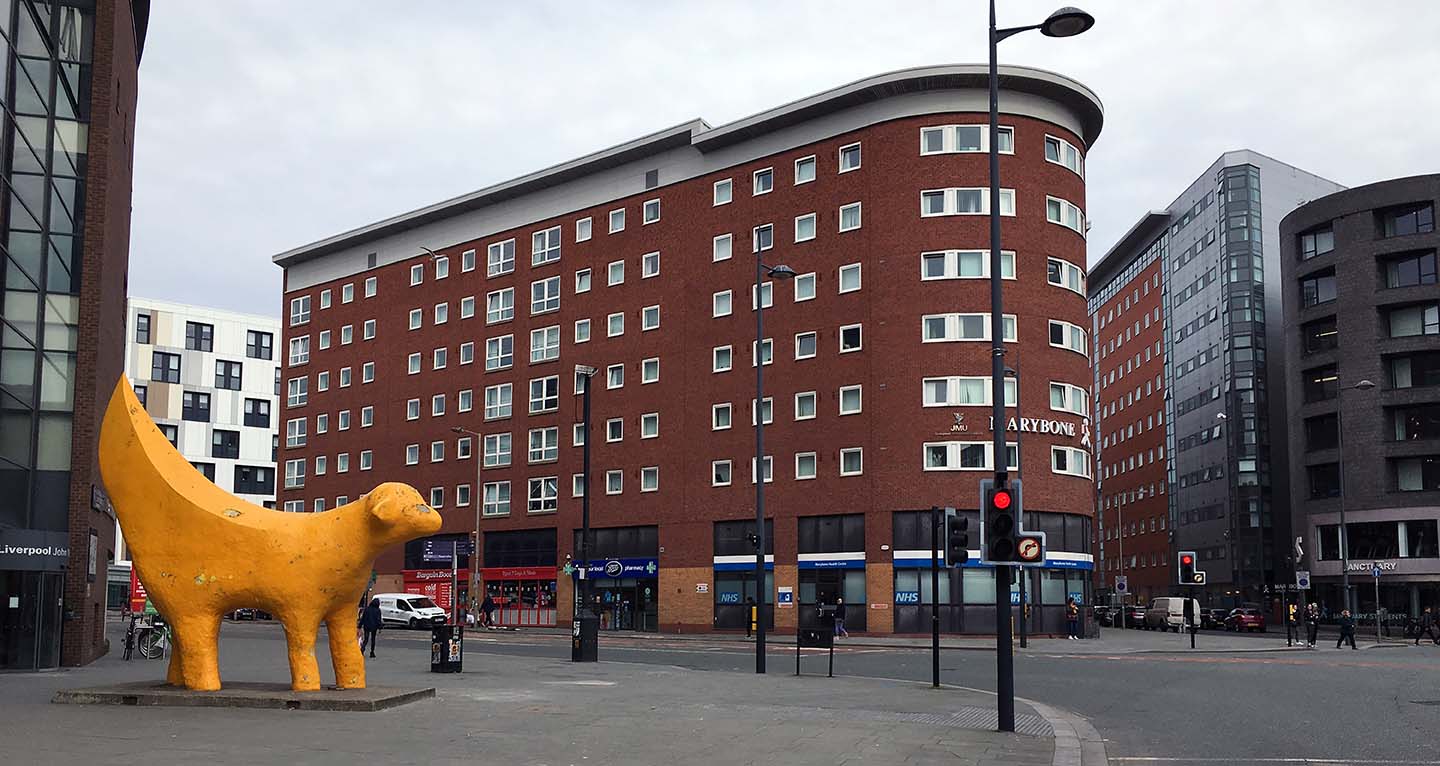 Brownlow Health @ Marybone
2 Vauxhall Road
L3 2BG
Monday – Friday 8-6.30pm
(4th Wednesday of the month closed all afternoon from 12pm)
Phone lines open at 8am and close at 6.30pm (after which calls are automatically put through to OOH). We encourage all of our patients to contact the practice between 8-10am via your preferred method.
Our staff and what they will see you for…
General Practitioners (GP's): Acute and chronic health conditions, complex health assessments, assessment and review of musculoskeletal injuries, medication reviews, dermatology assessments and reviews, mental health assessments and reviews, referrals to secondary care
Advanced Nurse Practitioners (ANP's): Acute illness including prescribing, musculoskeletal injuries, FIT notes, injections, vaccinations and immunisations, contraception.
Practice Nurses (PN's): Long term conditions (i.e., asthma, diabetes, hypertension), smears, vaccinations, travel health including immunisations.
Clinical Support Workers (CSW's): Health checks, vit B12 injections, cryotherapy, flu vaccines, phlebotomy.
Specialist Sexual Health Team: Long-acting methods of contraception, contraception, sexual health, smears, swabs.
Specialist Respiratory Nurse Practitioner: Asthma reviews, acute assessment of respiratory illness.
Specialist Diabetic Advanced Nurse Practitioner: Diabetic assessment, reviews and management.
Pharmacists: Prescribing, medication management, medication Reviews
Mental Health Practitioners: Specialist mental health assessments, medication interventions, referrals to external agencies, with access to pharmacists and teams in secondary care.
Health & Wellbeing Coaches: Develop a 12-week personal health plan to help with things such as diet, exercise, diabetes, weight management etc.
Social Prescribers: Connect you with services to help with things such as being active, finding social activities, drug/alcohol support with the aim to improve your well-being, and also includes a specialised LGBTQ+ service.
First Contact Practitioners (FCP's): Assessment and diagnosis of MSK complaints
Important things to note for new patients
Letting us know if you have a Long-Term Condition (Asthma/Diabetes/ hyperthyroidism etc.)
When registering you will hopefully have had opportunity to let us know of any long term conditions. If you omitted that infomation, or new details have been to light, please let us know by completing an eConsultation via the icons at the bottom of this page. 
If you're on regular medication
Please provide us with your repeat medication list from your previous surgery by submitting via eCons once registered or dropping in at the front desk.
Immunisations/Vaccinations
MenACWY – It is really important for you to have had this vaccination, which protects against serious infections such as meningitis. You should've had this in school, but if you haven't, please contact us via your preferred method, and we will arrange an appointment for you to have this with a practice nurse. (Must be under 25 to be eligible)
MMR – Please check that you have had 2 of these vaccinations in your lifetime. If you haven't, again as above please contact us for an appointment.
Travel Vaccs – We offer DTP, Hep A & Typhoid only. If you require these, please contact the surgery to be booked into one of our travel vaccination clinics. (Any others required will need to be accessed privately)
HPV – You should've had 2 of these vaccinations at school. If you haven't, please contact the practice, and we will arrange an appointment for you to have this with a practice nurse.
How do I book an appointment?
Have you considered self care?
Many things get better by themselves, or with simple measures.  If you need help with self-managing your problem, we recommend the following:
Live Well Liverpool – directory of local care and support services, activities, and information.
Your local pharmacist
However, if you still require our help, we have a number of options available, outlined below.
Routine appointments
(i.e. smears, medication reviews, contraception)
Call or present at the front desk after 10am and a member of staff will book your appointment with the most appropriate person based on your query.
OR
Submit an online consultation via our website. eConsult services are always available between 8-10am, and some routine services can be booked directly via a link on our website. 
Same day appointments
All non-routine appointments can be booked on the day that you wish to be seen.
You are encouraged to contact the practice between 8-10am via your preferred method, but we will respond to urgent requests all day between 8-6.30pm.
Contact options are:
Telephone: 0151 2854578
eConsult: via the website (see links a bottom of this page)
Come to reception in person
Lateness policy
If you are late for your appointment, you may need to re-book.  This is to ensure that other patients are not delayed, and because most problems cannot be adequately managed in anything less than the already restricted consultation time.
Patients seeking advice from abroad
Please note that we cannot offer medical advice or consultations for patients who are currently abroad, whether you are on vacation, or working abroad, or for any other reason.  This is in keeping with advice from our medical indemnity organisation, which can be seen HERE. 
You are advised instead to seek medical advice local to where you are. 
Liverpool City Centre NHS Walk in Centre (The Beat)
0151 247 6500
6 David Lewis Street
L1 4AP
8am-8pm 7 days a week
Axess Sexual Health Clinics
Linda McCartney Centre @ RLUH / The Beat WIC
Womens Health Hub
CLPCN Hub, 81 London Road – for LARC
Mental Health
Talk Liverpool (therapy for MH difficulties), Liverpool Light Service (preventative MH crisis service open 6pm-1am)
Ear Syringing
Self refer to the treatment rooms via their telephone line 0300 790 0142
If you need a form filling in or signing by the GP, some of these require a charge. There are a few examples listed below:
Camp America Forms
Student – £56 without medical exam / £75.50 with medical exam
(This increases for non-students)
Health Questionnaire Forms – £26.50
Student Sick Note – £15
Student Disability Form – No charge
Mitigating Circumstances Letter – £16
If you are seeing this message it means the practice is currently closed. During this time our phone lines and eConsults are switched off.
Our opening hours are 8am-6.30pm Monday to Friday, but we also close on bank holidays and on the last Wednesday afternoon of every month for training. You can still browse the site for general information, but if you need help now, click below for options.